On February 1, 2022, Donna Naughton, Executive Director of Kateri Native Ministry in Ottawa, visited St. Joseph's Parish in Sandy Hill to receive the church community's financial contribution to the Kendaasawin Learning Program. Kendaasawin is a cross-cultural initiative that fosters reconciliation and embraces both Traditional and Christian heritages. St. Joseph's Parish provided a $17,000 contribution to Kateri Native Ministry's programming. The funds were raised through parishioner donations, and these were then matched by the Parish itself. St. Joseph's Parish expressed its gratitude for the generosity of many parishioners who contributed to this special collection over the past months.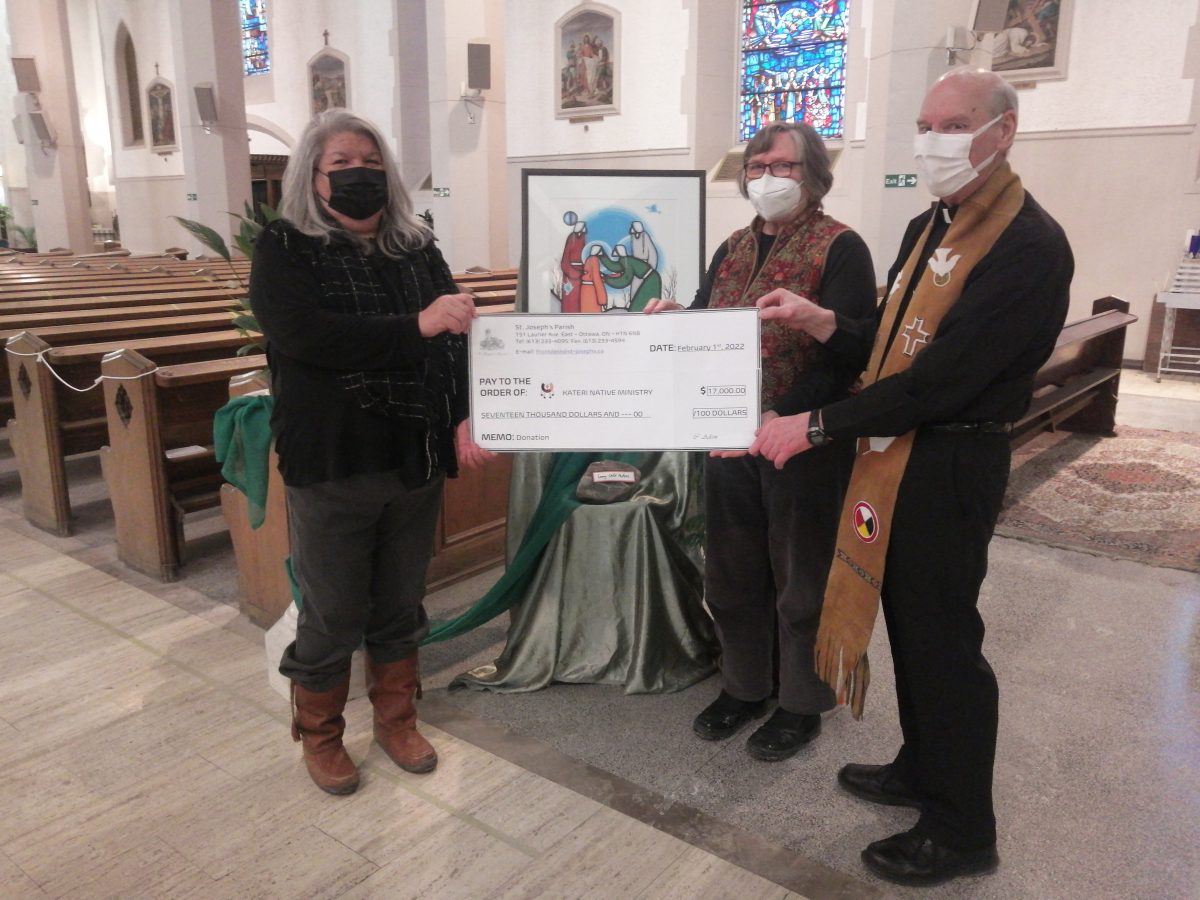 Donna Naughton met with Father Jim Bleackley OMI, Pastor of St. Joseph's Parish, Donna Rietschlin, Chair of Parish Pastoral Council, and Christopher Adam, the Parish's Executive Director. St. Joseph's has made reconciliation with Indigenous communities its pastoral focus this year. The fundraising initiative in support of Kateri Native Ministry is one example of the Parish's on-going commitment to Truth and Reconciliation. At the heart of this commitment is to listen to Indigenous experiences.
Established in 1856, St. Joseph's Parish is a ministry of the Missionary Oblates of Mary Immaculate. As a faith community in the Archdiocese of Ottawa-Cornwall, St. Joseph's Parish seeks to be a ministering presence in the downtown. Through on-going poverty relief programming, including a food bank, community meals, a day programme for women and refugee support, the Parish reaches out to the marginalized and challenges itself to live the Oblate Charism, as well as the Catholic Church's teachings on the Preferential Option for the Poor.