As a grassroots website, we do our best to feature emerging artists, young leaders making a difference in their local community and the unique life experiences of those living in eastern Ontario. In many of these cases, those we feature have overcome adversity of one type or another and have charted a new path in life. Brian is no stranger to adversity, and he was open to sharing his experiences going through the criminal justice system in Ontario as a young man who made mistakes — ones that led him to both juvenile detention and jail in the GTA. Now 27 years old, Brian left that world behind a couple of years ago when he moved to Ottawa to build a new life. But his experiences are both a cautionary tale, as well as shed light on some darker quarters of the criminal justice system.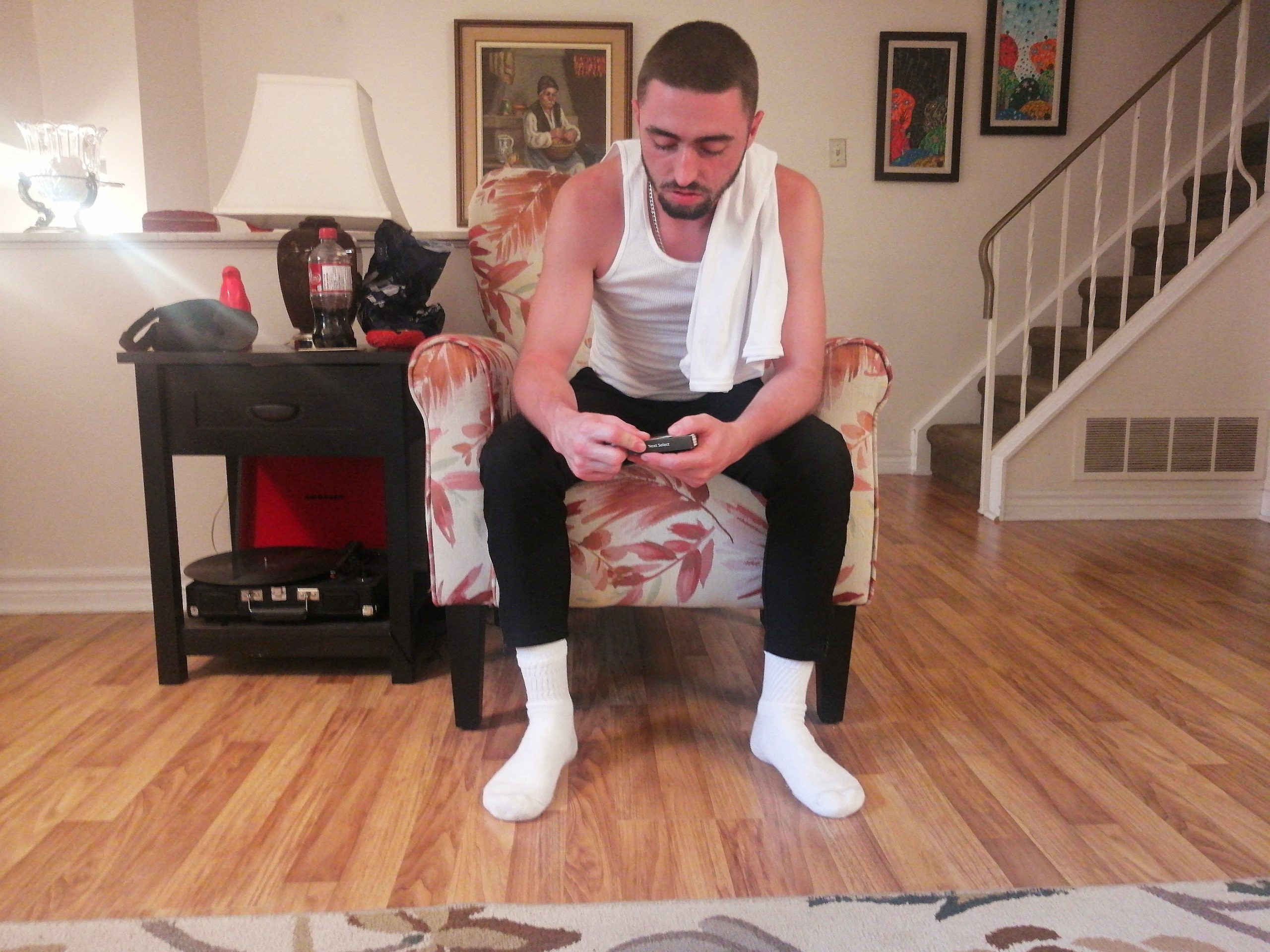 (Photo: Ottawa Reflections)
Born in Burlington, Brian spent much of his life inthe GTA. He came from a lower middle-class background and his first experience with law enforcement was at age 12. Brian was raised by a single-mother, who found it difficult to handle him, so she would often call the police. "Having the police in your house, especially at that young age, messes you up in a way. I don't think police should have involvement in the homes of young families. But they would come into our home all the time and they often threatened me with jail. It made me feel like an outsider in my own home. Beginning at that age, they documented every interaction I had with the police in a file management system called a CPIC," Brian explained. He had no authority figure in his life, no positive male role model like a father, and to the extent that they tried to teach respect for authority, the police were a very poor substitute.
Brian was first arrested when he was fifteen. He was released on the condition of effectively staying under house arrest at his mother's place, with the only opportunity to leave the house being when he attended school. However, the police were heavily present at his school. "Whenever I attended high school, the cops were there and they made me extremely anxious," Brian shared.
By not attending school, Brian had violated the rules of his release, so he was arrested again and this time taken to a juvenile detention facility. He couldn't be released to his mother again, and seeing as he had no other adult guardian in his life, he spent close to three months in a facility in the Mississauga area.
Everyone had their own room at the detention facility, and each door was closed off with a heavy, cell door. The concept was like an adult jail cell in many ways, but the room itself was larger, furnished with a bed and two night tables. Brian described it as being similar to a shelter.
"There was no fence, the doors were unlocked, and you were in the middle of a big, empty field — with nothing around. Everyone knew that if you run away, you'll get caught and you'll face more charges. You'll also be sent to a far worse place," Brian added. In fact, Brian notes that this wasn't a bad place at all, especially for a youth from an already disadvantaged and troubled background. They had movies and television, the food was good quality and overall, it was an accommodating environment for a jail.
The main negative experience Brian speaks about at this facility was, in his recollection, mandatory attendance at church services. "They were really serious about church. I'm not religious and I'm not going to let someone force religion on me, so I never went to church. But when you didn't attend, they would penalize you. They would take away your television or other privileges," he said. But he stood by his secular convictions and never went.
During his incarceration, Brian didn't stay in touch with his mother, nor with other family. "They had phones that I could have used, but I just didn't have anyone's phone number," he said.
Ultimately, the parents of a step-sister ended up bailing him out. He lived with them for two years in Barrie, away from the usual trouble spots. "They tried to show me some tough love, but my step-sister's grandpa and I would get into physical fights sometimes. He was an old-school Polish guy, very hard-core," Brian said.
Once he turned seventeen, the condition of him staying at the house was taking ADHD medication. He refused, and so he was kicked out. "I stopped going to school, and I thought I had everything figured out. I ended up in the youth shelter system and that was a whole other world. I was there from age seventeen until I turned 21. The shelter was worse and definitely rougher than the youth detention facility. Drugs were going in and out of the shelter all the time. There were a limited number of beds, usually only around twenty, and if you missed the curfew, you were out on the street," he said.
Theft was very common in the shelter — clothes, shoes and phones would often get stolen. "While the majority of staff didn't seem to care about the on-going issues, the situation and the residents, there were a couple of them that really did care and I'm still in touch with a few of them to this day."
Some of the people he met in shelters treated them as revolving door facilities. You would see people travelling through Ontario — Brampton, Toronto and Ottawa — going from one shelter to another. "I would see a new kid come in, looking scared and easily intimidated. Then they would start doing drugs and you would see their progression and downward spiral. You would look at that person a few months later and could barely recognize him. He would end up looking like a zombie," Brian said. "Some people can't look after themselves and they head down a dark path quickly."
Brian often got into altercations at the shelter due to other guys stealing from him. Several of these led to his arrest. "I couldn't afford to replace the little I had, so I felt I had to defend it," he explained.
Due to his long history of prior interactions with police, Brian often felt that the police were biased against him in cases when he got into a dispute or altercation with someone else. He would often be the one facing arrest. In the most extreme case, a man once hit him with his car and then attacked him, as his girlfriend had become intimate with Brian. It could have resulted in serious bodily harm or even death. The officer reprimanded Brian for failing to "keep the peace," a condition of his release. The officer didn't seem to take seriously at all the fact that the other party engaged in assault with a vehicle — essentially attempted murder — and he was not charged. He was seen as a squeaky clean hockey player.
"There were so many other situations, where I was treated with bias because of my criminal record. You can't escape it. It leaves a mark on you. Sometimes I feel nervous with customers or with groups of people. I try really hard not to give them a bad vibe about me. Once you go through the system, people can kind of smell it on you. You can never wash it off," Brian said. "Now I try to just keep to myself. Or else I just hang out with people like me. But that isn't ideal either, considering the influences I'm exposed to."
Although having a record has impacted Brian in some ways, it hasn't stopped him from finding work in the field of moving, construction and labour. Many people in these fields come with a troubled past and there's a lot of work out there. He's never been turned away from a job because of his record. Here in Ottawa, Brian has done moving, as well as a range of labour jobs. "Moving work is often for people who can't find jobs elsewhere," he said.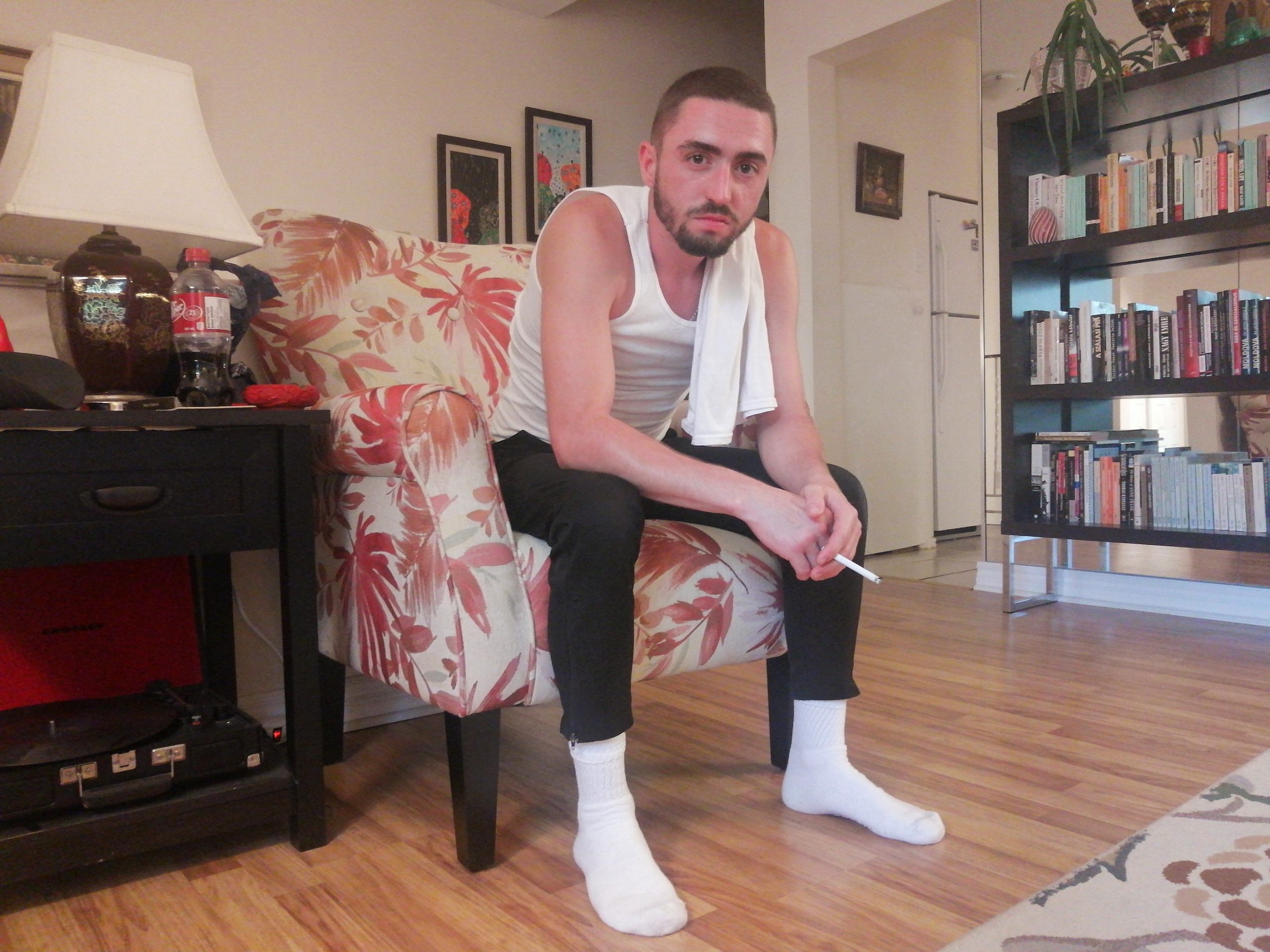 Brian recounts that he has been arrested at least 15 times and has spent time in two adult provincial detention facilities, including Toronto South and Maplehurst, in Milton. He spent approximately three weeks at each, years apart. The environment was far scarier. Youth jails are quite soft by comparison, but jail is frightening, with people dealing with severe mental health issues. The first time he was sent to jail, while sitting in the paddy wagon as an 18 year old, he was chained to a murderer, who had recently committed a double homicide. "It was a humbling experience for me. I learned to be very careful what I said and who I communicated with," he said.
Fights are common in prison, but they happen in "private" – that is to say, away from areas with cameras. The correctional officers know that these "private" fights take place, but they generally don't intervene. "They let it happen and then they clean up the mess afterwards," Brian said. One of Brian's first experiences in jail was getting beaten by another inmate's shoes. The correctional officers knew, but did nothing. "If they see a fight happening, they really don't care. Don't expect them to come save you. What they do care about more are drugs and they use the cameras to track that down." Drugs, nonetheless, are very prevalent in jail.
One of Brian's most traumatic interactions with police was getting tased.
"It made my whole body tense up — it's like passing out. You lose it for a second. I was already on the ground and was tased on my lower back. The effect of getting tased made me piss and shit my pants. I convulsed for a while, and it took me a while to realize what had happened. I told them that I just shat my pants and I didn't want to sit in the back of their car. But they forced me into the car. I was taken to the station and they put me into a Hazmat suit. Eventually, I was given a jail jumpsuit. One of my lasting memories was being released out onto the street in that orange jumpsuit. It was close to Jane and Finch. I felt like an absolute idiot. I got on the bus and I knew that everyone was staring at me," Brian shared. "I had no money, I had to ask the bus driver to let me on for free."
He returned to the shelter where he had stayed before, but they would not let him back in. By that point, most of his belongings were gone — stolen by others in the shelter. He had almost nothing left.
"I had a couple of garbage bags of my remaining clothes, no transportation and nowhere to go. I sat and slept on a 24-hour bus route, riding back and forth. I would also sleep in the stairwells of buildings."
Life changed for the better when Brian moved to Ottawa. Many difficult, traumatic memories were associated with the GTA. Since moving here, Brian found an apartment to rent in Barrhaven. He has a dog and he has found work. He stays  away from the downtown core as much as possible. And his message to youth about the criminal justice system?
"Stop doing whatever you're doing and just avoid going into the system at all. It will mess your life up in every possible way," Brian said.