Music has been an important part of 27 year old Donaven Demers' life for as long as he can remember. He grew up in a home where musical instruments and singing were always nearby, and where his parents and grandparents appreciated a wide range of genres. Donaven is building a reputation for himself through his participation in "rap battles" — his most recent performance held at One Up Cocktail Pub on Beechwood Avenue in October. Earlier this year he flew to Winnipeg to battle it out on stage with another rapper. Although rapping is central to his repertoire, it soon became clear during Ottawa Reflections' chat with him that rap doesn't fully define this optimistic young artist's eclectic musical interests.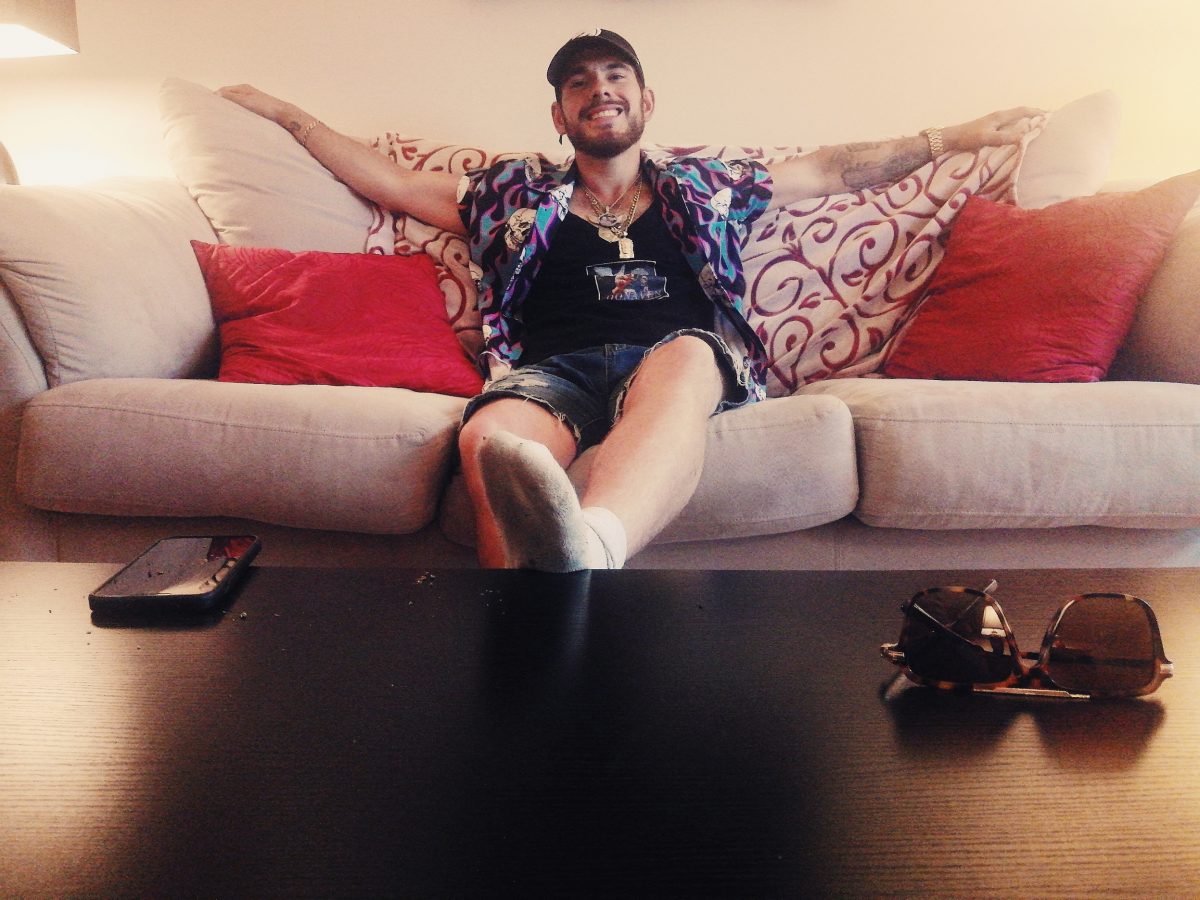 Donaven Demers was born and raised in Ottawa's west-end and was first immersed in music at just seven years old. "I have a deeply musical family, but more so rock and roll, blues, and country. My dad liked the original heavy metal too, we're talking like Mötley Crüe and Iron Maiden. My uncle was a musician and his presence helped to drive me towards music myself," he explained. "My interest in hip hop and rap started in high school. At first, I was impacted by the stereotype of white guys not having rhythm, but then I started battle rapping. Going into high school, I was wearing band t-shirts and skinny jeans. I went through what you can call a glam rock phase. 'I want to be a rock star,' I told myself. That's when I started dabbling in music and others in my school were as well. But I realized that even though I didn't have great rhythm, I could definitely write bars."
At first, like so many other kids at the turn of the century, his idol was Eminem — songs like Slim Shady and 8 Mile energized him. Donaven's parents were supportive of his musical interests. Rapple started off with high school freestyling in the local park and in school cafeterias. Things became more serious when he attended Algonquin College's music program. He was encouraged and got to hone his skills in classroom performances. At the time, he played guitar, along with several others in his class. That's when he came across battle rapping in a more professional context and came into contact with Capital Rap Battles (CRB), which is the league organizing these events in Ottawa. That first year in college set Donaven on a course that would see him continue battle rapping for seven years, including the likes of Kamikaze and NBS. The key skills needed in battle rap include a solid vocabulary, spontaneity and a capacity to think on your feet and improvise.
"The sheer energy at battles is wild — it's pretty lit," Donaven said. "We like to fight; when you can feel the energy, it's really there in that room." Larger events are held at the Bronson Centre, while in most instances battles are held at bars. On an average night, it's common to get fifty or sixty people present.
Some events are judged, especially title matches, and often there's money on the line. Judges can be top, credible names in the local Ottawa hip hop scene, like Corey Charron or Paragraph. In other cases, the audience gets to share who they thought had the best fight.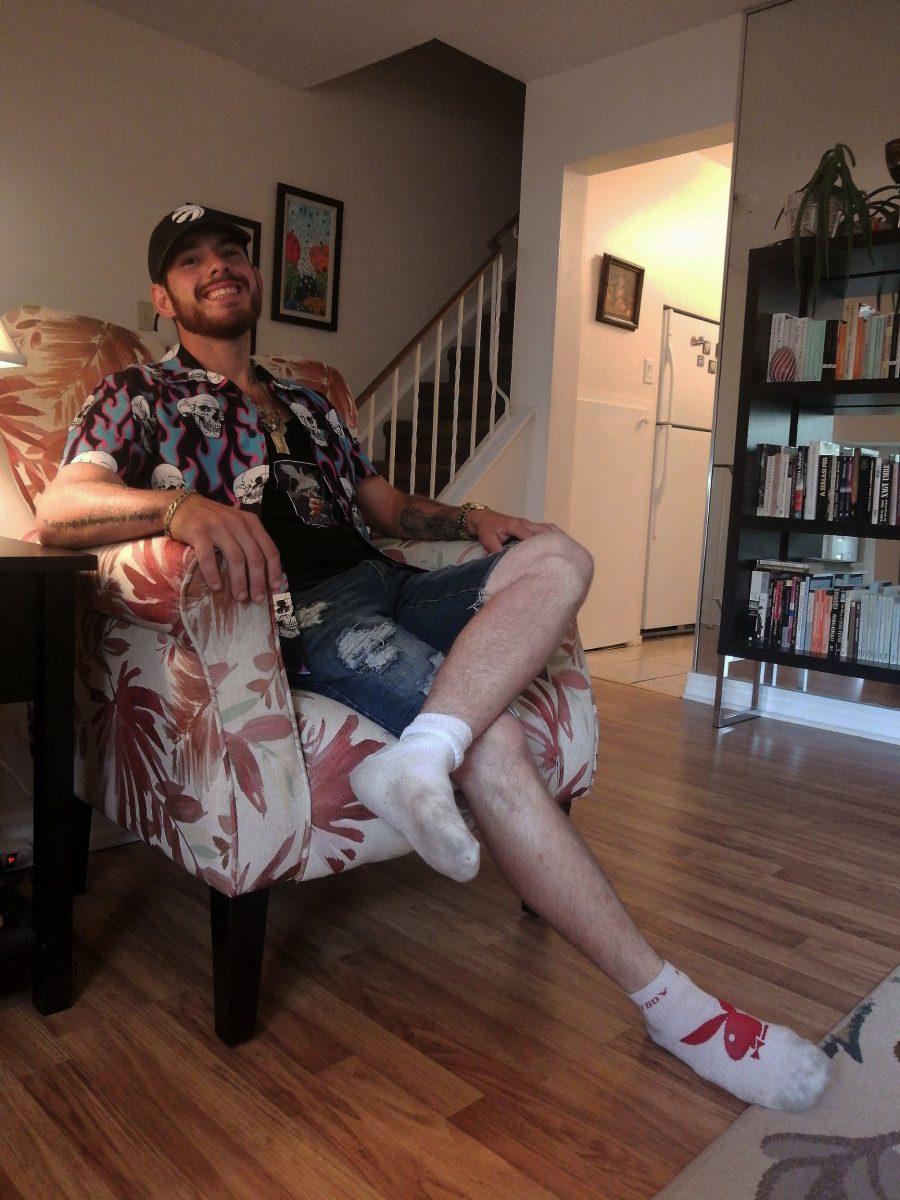 A lot of Donaven's material is improv, but he still spends 12 hours per week preparing for battles or writing and editing pieces.
"I like to prepare and be ready to pick my opponents apart with humour, rebuttals and a good double entendre," he said. "I'm always learning to go deeper with the metaphors I use."
Donaven has performed in Hamilton, Thunder Bay, Toronto, Montreal and Winnipeg, in addition to focusing his hobby on Ottawa. "I've battled people from all over, including from major US cities like Chicago, Detroit and New York," he added.
It was Donaven who used the term 'hobby' to describe his rapping and battles. I asked him about this and it was his modesty that shone through in his answer.
"Right now, I do see this is a hobby. It's easy to develop a complex, sitting there griping about how I've been doing this for eight years, so why am I not getting paid? And the honest answer is simply to admit that you haven't put in the work. You're doing good, but you're still just getting by and your name is not out there like those who have dedicated everything, every hour, to their craft," he said.
Donaven enjoys playing guitar, adding "I think I play a little bit better than I rap."
"I'm such a fan of blues and guitar, and I've been so strongly influenced by my family in that direction, that it's always going to be part of my life," Donaven said, as he speaks of a young guy he accompanied who was performing "Heartbreak Hotel." One of his blues-y songs is aptly named "Blues for You."
Donaven shared that he's always had a problem with self-confidence, mainly due to the fact that he experienced hearing loss in one air and wears a hearing aid. This, he feels, can put him at a disadvantage, but based on his positivity it clearly doesn't get him down. "When I'm playing blues, I let my guitar do the singing for me," he shared.
"I draw inspiration from people like Kid Rock and Jack Harlow who are experimental and mix genres," he added.
Donaven's producer is Jeremy Storey, of Storey Book Studios in Nepean. "The music you hear isn't all me. Jeremy plays a big role too in refining the sound and style," he said.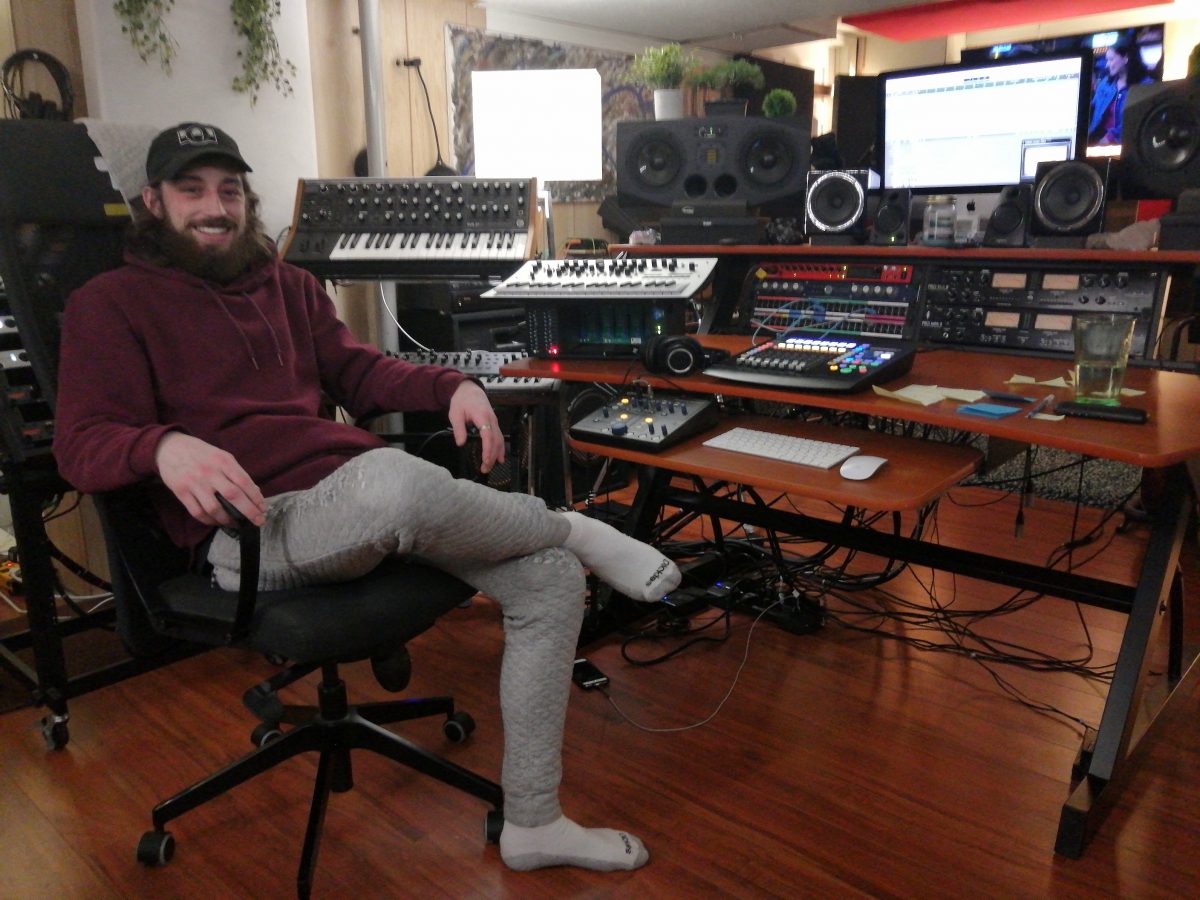 Donaven is working on an EP with Jeremy called The Introduction. This will include five or six songs, with a bonus track. "Everything is done through Jeremy; it's all his beats and it's all recorded at his studio," he said. "We're a real team." One example of a piece recorded at Storey Book is F.I.G.J.A.M
One of Donaven's main inspirations is his late grandmother, who was an avid fan of music and offered much encouragement to her grandson. "She'd be in the basement with candles lit, with a jukebox going, singing along to her country music. We're upstairs watching the hockey game and she's there in the basement singing to Tammy Wynette, letting it all out. Believe me, my Nana could sing!" Donaven said, as he visibly lit up recalling these memories.
To this day, Donaven keeps his grandmother's memory alive and remembers the encouragement and faith he received from her by wearing a pendant necklace with her image.
Donavan's story shows the life-long positive impact that having a supportive family interested in music and the arts can have on a young man.