Devon Brown has spent nearly all of his life in eastern Ontario and mostly in the Cornwall area. He's a young man who has experienced his fair share of struggle, but who now seeks to chart a new, more hopeful course in life. The thread that binds his past, present and future is his passion for producing music, particularly rap and hip hop. In the quiet lull between Christmas and New Year, Ottawa Reflections sat down with him at his new home in Montreal to explore how music has served as not only a form of self-expression and a vehicle for his creativity, but also as a form of growth and healing.
From the youngest age, Mr. Brown's enduring memories from his childhood involve uncertainty, instability and abandonment. He spent his earliest years in the custody of youth services and then as a young teenager went from one foster home to another. "I ended up bouncing around from foster home to foster home and then from youth jail to youth jail," he shared. He landed in juvenile detention facilities for the first time at age twelve and found himself incarcerated as a youth more than five times.
"I had nobody to look up to and no role models. All I had were institutions," Mr. Brown explained. "I always say that there are good and bad foster parents, but in my experience I only had one good foster home. It's not so much that the others were necessarily neglectful, but these parents had their own kids and so while I was there, I knew that I wasn't really wanted," he added.
It was during his time in foster care that Mr. Brown turned to music and that's when the concept of SinnBadd began to take an early form. At the time, 50 Cent was one of his first inspirations, as was Yo Gotti. But bouncing around from one foster home to another had its own challenges. While most boys of his age would have been able to collect CDs or MP3s at the time, Mr. Brown lost whatever he owned every time he was moved. He told us that he moved at least six times in a span of just four-years.
Despite the challenges of a profoundly disadvantaged childhood, the first song that SinnBadd produced, made public and felt proud of creating was entitled Subscriptions. Written in 2016, it's available in audio on SinnBadd's YouTube page. The song, which opens with a dystopian piano score, references a flight from authority, a path that leads to drugs and perhaps above all else: a life that was more about survival than truly living and thriving.
SinnBadd's brother gave enough encouragement to convince him to go public with his first song. His platform of choice, initially, was YouTube before eventually expanding to Spotify as well. It took a couple of months from releasing "Subscriptions" for SinnBadd to write and produce his next piece. It became clear that SinnBadd is a tough critic of his own work. He estimates having produced some 150 songs, but he vets his work carefully before deciding which to release. And, in fact, it's a handful of pieces that are still featured on his platforms today.
"I could string a bunch of rhymes together, but that doesn't mean what I write has any meaning. So what I do is that I'll first pick a topic, and then based on that theme, I'll come up with the first lines and I'll go off of that. When I run out of creative energy, I'll put it away for a while, then take it out the next time, look it over and see what needs to be changed, before releasing it," SinnBadd shares of his writing and producing process.
At the moment, SinnBadd has six songs on his YouTube platform and five on Spotify.
Is music more authentic when the writer is speaking from experience of some sort? SinnBadd suggested that life experience or at least observing the world around oneself is what makes music genuine. "In my experience, people will enjoy your music and relate to it more if it's coming from an authentic place," SinnBadd said. "It's all about how the musician presents himself or herself. As a listener, it's easier to relate to a song that is based on a genuine, true story or experience," he added.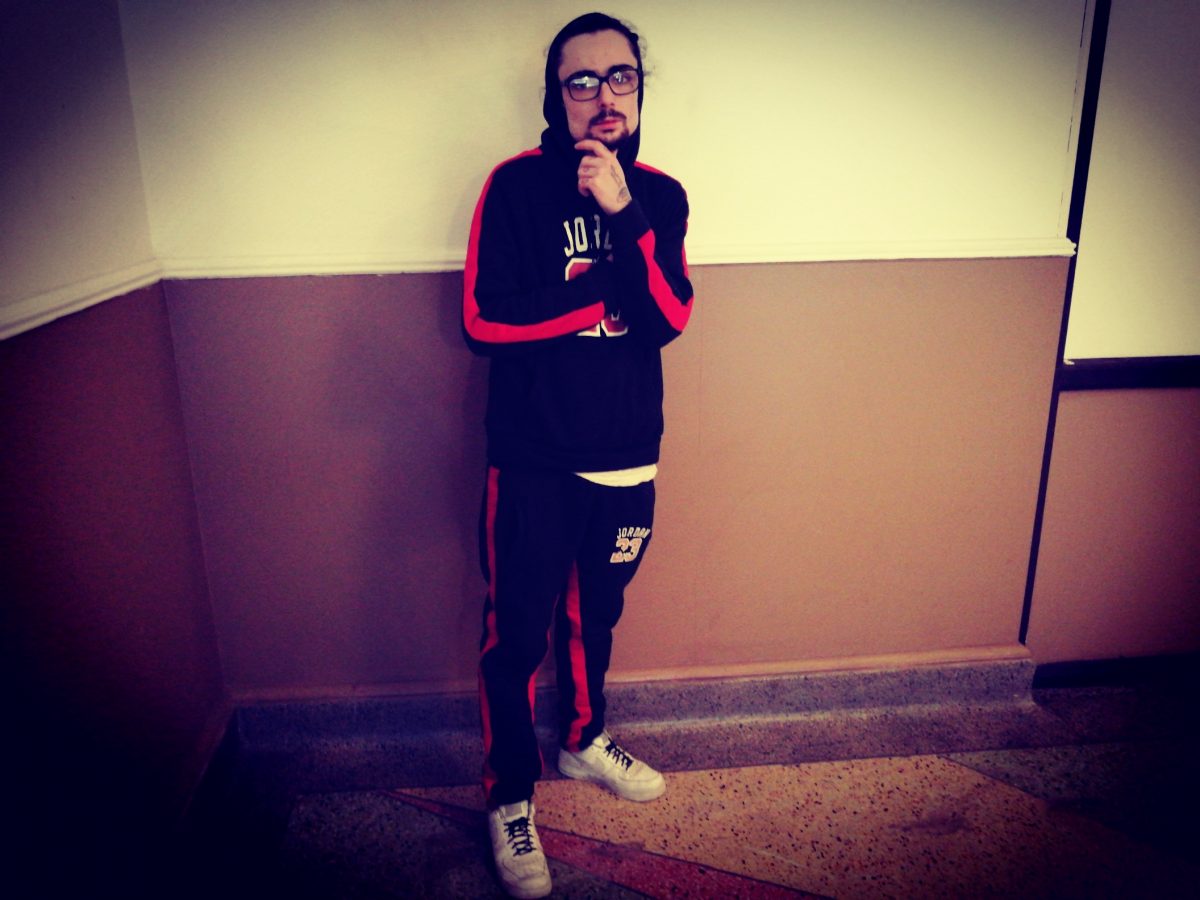 While "Subscriptions" covered a range of interrelated themes presented in freestyle, every other song that SinnBadd released is intimately tied to something that he has done, seen or heard. Today, when producing a new piece, SinnBadd is attentive to moments of inspiration and the fragments of a story, often based on experience, that appear in his mind. When this surfaces, he will develop one or two lines that express that sentiment. These initial lines then serve as the foundations upon which lyrics are built.
In some ways, as SinnBadd gets older, it's becoming more difficult to find things that he not only wants to talk about, but believes should be talked about. Yet there are several themes that SinnBadd does believe need to be in the public sphere and ought to be explored.
"Your music should always serve to help somebody. Music should give someone else a positive experience, maybe get someone through a hard time, remind someone of something of value or teach someone an important lesson. While music is an art form, it's much more than just that. Music is a message waiting to be conveyed," SinnBadd said.
"There are many songs out there that people go to when they're having a bad day, when they're about to break down or when they're considering harming themselves. I know so many people who put on certain songs and listen to them, sometimes on repeat, because it connects with them on an emotional level when they most need that type of connection. Music has the power to ease their pain. With my music, I try to bring awareness to certain lifestyle choices that should be avoided. I try to use my music to show that there are alternative ways to deal with personal struggles," SinnBadd shared.
Yet SinnBadd's words beg the question: doesn't much of Hip Hop and rap still struggle with the reputation that it puts violence or drug use front and centre?
"That may be the case," SinnBadd explained, " but it's also the given artist's way of sharing what he has been through. These people aren't just saying these things or trying to glorify these themes. They've lived these experiences. It's not something they're proud of and it's not something that they're glad to be doing. This is simply their story and they are telling it. They're not trying to make it look cool and flashy. They are simply expressing what they are living through every day," he added.
What SinnBadd explained begged the question: what is it about hardship or struggle that seems to have the capacity to produce good art?
"When you're struggling through something, it's the determination that you have that gets you through it. Once you get through it, it's also a form of determination that then pushes you to talk about what you've experienced," SinnBadd said.
Despite a life so marked by struggle, SinnBadd didn't hesitate to name what brings joy to his life today. At the top of his list is his young daughter.
"Sometimes it can also be something as simple as a nice, warm and sunny day. And maybe even something as simple as cheesecake," he said with a smile. "I absolutely love cheesecake when I'm having a bad day, but I couldn't tell you why," he added.
As he builds a new life in Montreal, SinnBadd is confident that he'll have more content to create, and also better quality material in general. He sees opportunities to expand on the horizon. "It's a much bigger city and there are far more people here who seek this genre of music," he noted. "It isn't only the greater exposure that I look forward to, but also connecting with many more people than would have been possible for me in the past."
SinnBadd's goals for the near future include releasing an album later this year on Spotify and Apple Music. He's currently working on it and contemplating titles. And then once that's out, he hopes to embark on a tour in Quebec and Ontario in 2024.
Devon Brown's life got off to a tough start. But as he travels through adulthood, he can rely on determination, self-discipline and genuine lived experiences that teach, inspire and console. Taken together, these serve as the foundations of an art form that has something of merit to say to the world around him.