On a wintry night in January, with black ice coating the pavement, I drove out to the eastern Ontario town of Hawkesbury to meet with Josh Ceasor, known to his audience as YRT Ceasor. There's that gratingly overused phrase of something having "gone viral," yet how I found this young artist in the first place is that I stumbled upon a music video of his that had garnered nearly 20,000 views. Entitled "Different Route Remix" the three-minute piece was shot and directed by 448Films. It attracted over 1,500 likes. While the vast majority of indie music videos on YouTube languish in perpetuity with under 100 views, and are soon forgotten, somehow this young man of modest means from small-town eastern Ontario had something to say, and was able to say it in such a way, as to draw people in by the droves. On his previous SoundCloud account, he had over one million streams. This piqued my interest and I decided to look him up for an interview.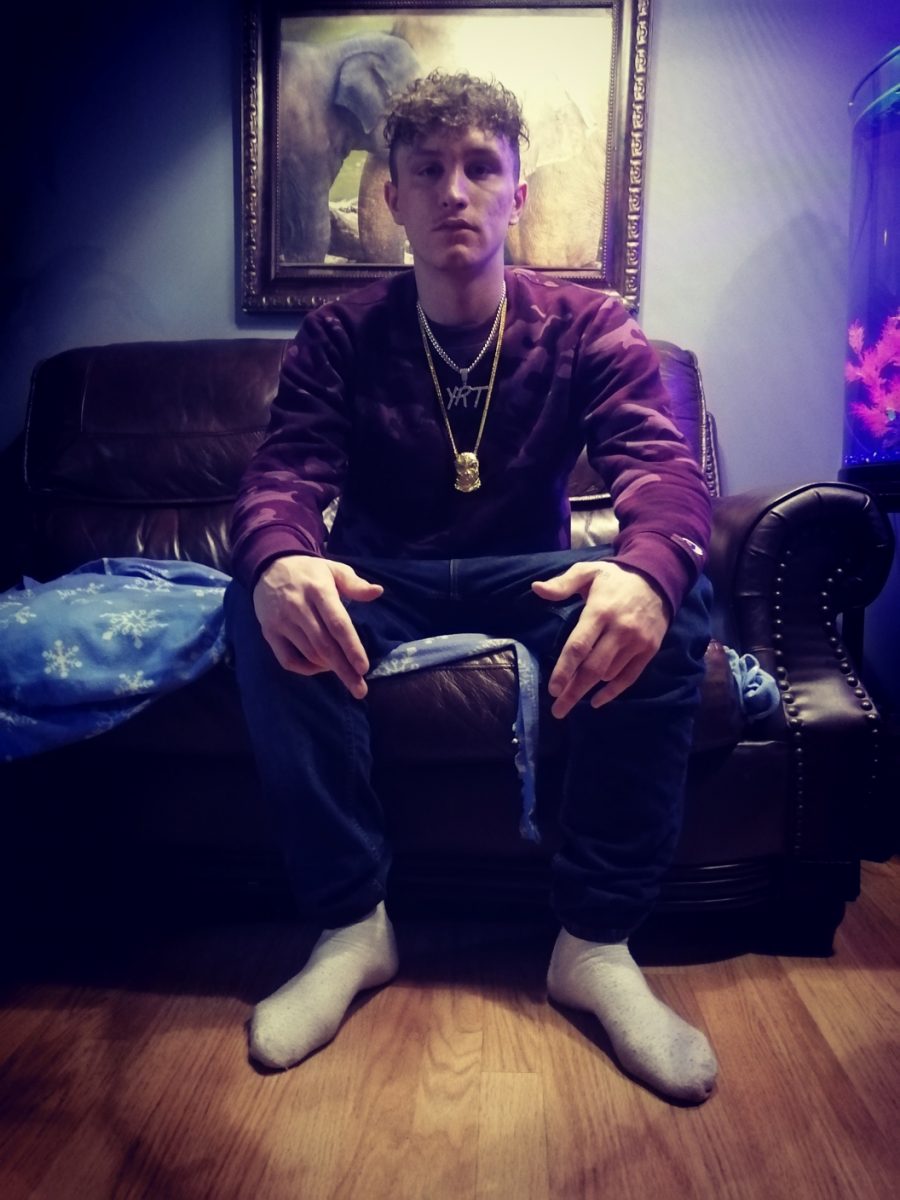 Sitting in the kitchen, a blueish purple light streamed in from the lit aquarium in the adjoining living room. Josh Ceasor shared that he bought a microphone and started making his first beats when he was just 12 years old. He began writing hip hop and making music with what he admits were rudimentary programs. At first, music served mostly as a way for him to begin expressing himself as he came of age. He soon upgraded his equipment and bought his first Snowball microphone, as well as began shooting videos with his phone. At the time, he was attending an alternative school and as he learned more and more about making beats and recording music, he began to share his knowledge with other students around him.
"I've been through a lot growing up and music is a way for me to express some of what I've experienced and seen. I love creating and editing music, because it completely changes the focus away from everything you might have been through that day," Ceasor shared.
Ceasor added that of all that goes into producing music, he likes the writing process the most. "In my mind, it's kind of like writing poetry. Most rap music is very expressive and reflects the way some people speak. When I lost a friend who passed away, I made a song in his memory. Anything I'm going through in life I can put into my music," he said.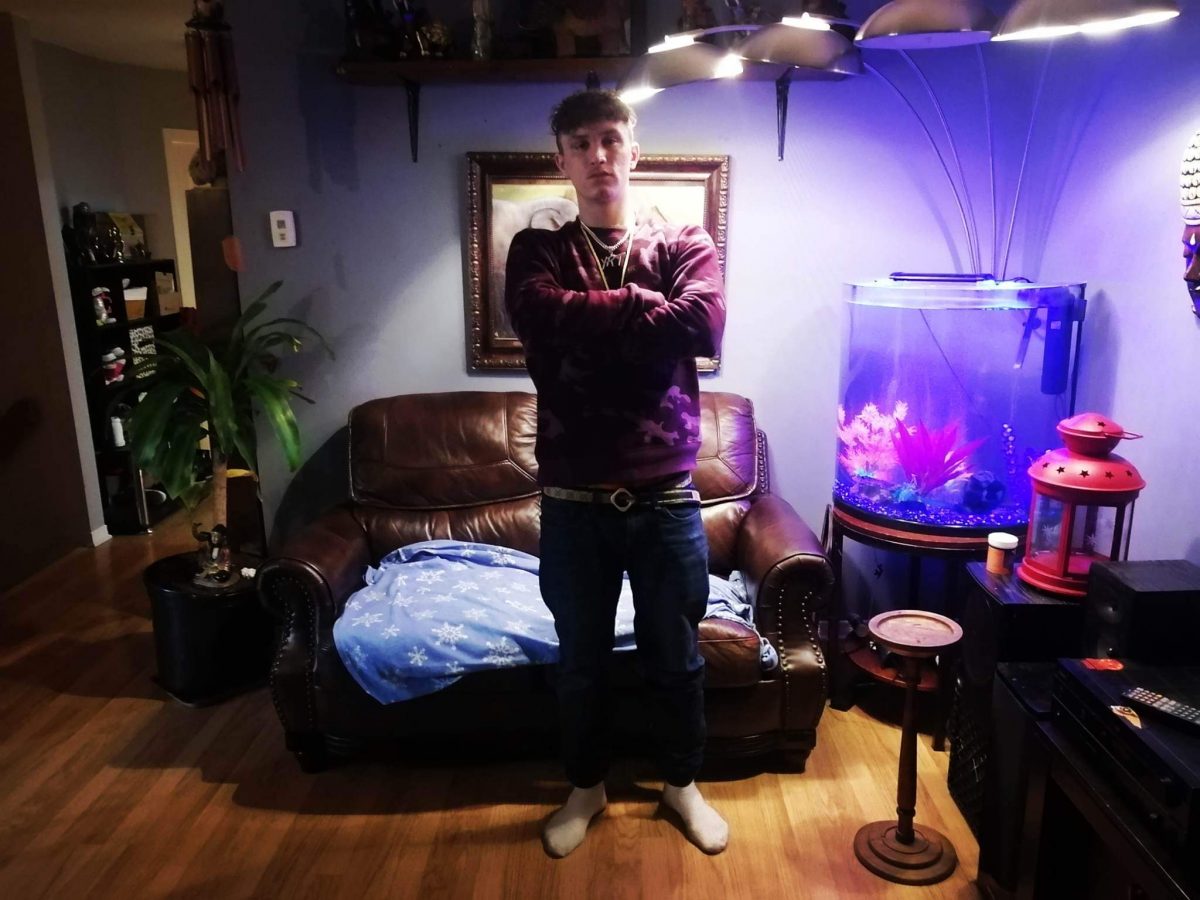 YRT Ceasor has released his music on multiple platforms, including Apple, Spotify, SoundCloud and YouTube. Of these, he's seen the most success with Spotify. His music began to take off in 2018-2019 and as his audience grew on Spotify and SoundCloud, he began to see his first modest earnings as well. Moving forward, he's hoping to add content to his YouTube page and monetize that, as he diversifies the way in which he reaches out to his fans and followers.
Much of the music that Ceasor produced grew out of his difficult childhood experiences, especially being in and out of the foster care system and having experienced juvenile detention and the correctional system. "I just remember these times — sitting there and simply writing, writing and writing. I had a stack of lyrics that were never produced into songs, but my goal at that time was to get things off my chest. I have hundreds of songs written on my phone that express my feelings," he said.
When asked how often he writes, he notes that for years, he's been in the practice of writing daily. "I'll sit there and realize that something has happened in my life that I want to speak about. In other cases, I'll be sitting and a cool line comes into my head. Maybe it's a smart simile and I'm driven to write it down," Ceasor added.
Ceasor relies on a small circle of trusted friends to give him feedback on his music before he goes public with it. "I'll send them a rough, unedited copy and ask them if they like it. They may give me feedback on getting another beat or singing in the piece. Some people take critiques personally, but for me it's a business and I always want to learn more. My friends won't lie to me — they'll tell me if what I'm working on has promise," he said.
I was curious to hear how Ceasor keeps himself disciplined — especially in maintaining a daily writing regimen. He said that on the rare occasion, he'll push himself away from writing for a few days, if he's just not in the mood or not feeling it. Then after a break of three days, of staying out of the studio and not recording at all, he'll push himself to work a solid five or six hours on his music — including on editing and effects.
Ceasor has a small home studio — it's a modest set-up, but this is where his sound editing talent comes in handy. He's able to achieve a professional, quality sound with limited equipment. He has eight years of editing under his belt and his craft has been recognized in the region by studio owners and sound engineers. When he works with professionals on video shoots, such as with 448Films, it's not uncommon to work eight to ten hours straight on a clip that is just a few minutes long. Over the years, Ceasor has spent well over $10,000 on his music, even though he does so much of the behind-the-scenes work himself.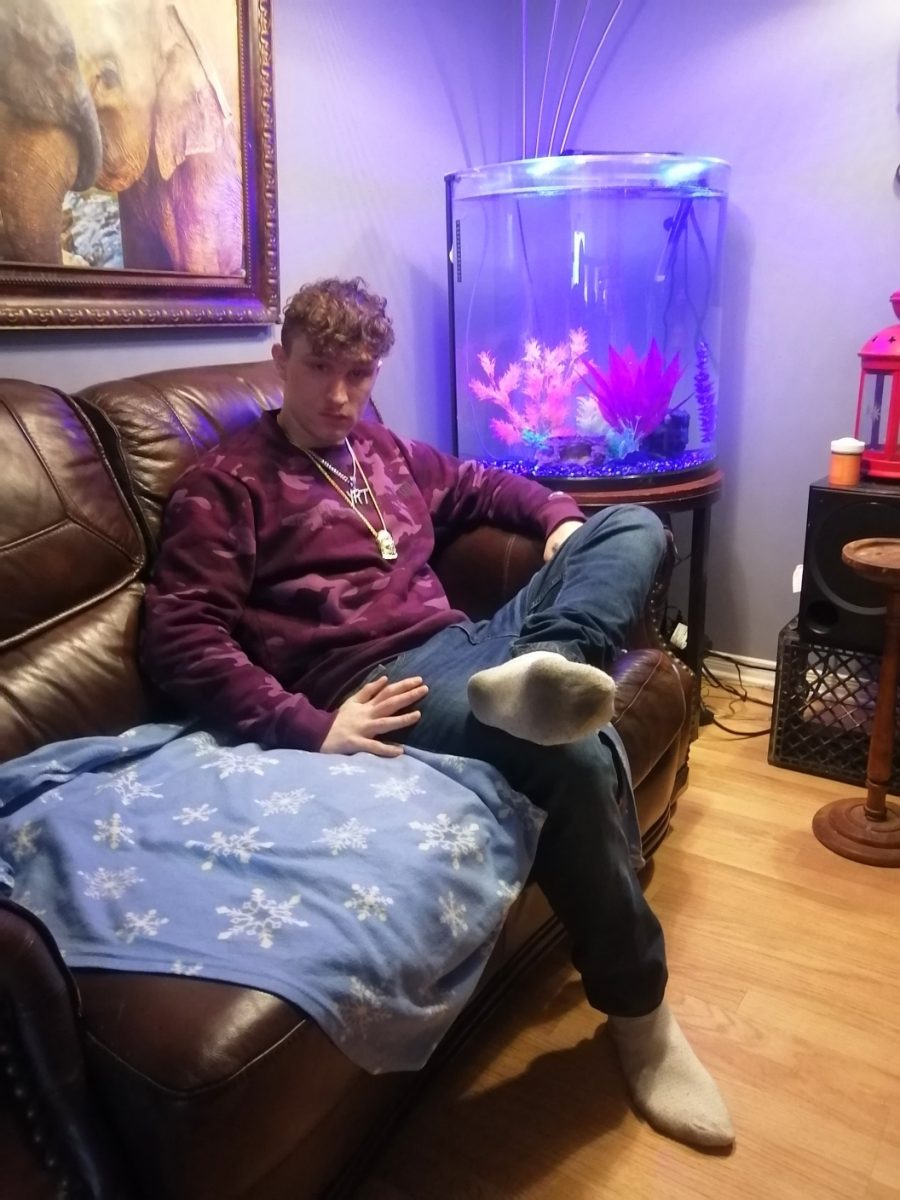 Initially, Ceasor paid people to promote his work on major online platforms, including Instagram. But in the past years, he's moved to a more organic model of partnering with others in the industry and sharing each other's work.
At the moment, on Spotify and iTunes, Ceasor has some 40 songs released. Currently, he's busy working on an album and has enlisted Toronto and Chicago rappers to participate in the project as well, in addition to respected local talent. He's hoping to have the album released this summer.
"For me, putting together an album is really about finding people I want to work with. I'd rather have six or seven songs on an album, each three or four minutes, that are great quality, than having 20 songs of lower calibre,"  he said.
If all goes according to plan, Ceasor hopes to go on tour in Ontario within the next year.
Ceasor's message to those younger than him, and just starting out with their craft, is to chase their dreams and continue developing their skill. When people reach out to him with their music, even if what they are producing is still fairly rough and raw, he's keen to provide encouraging and constructive feedback, allowing someone just starting out to grow further. "I'll be real with people, but I'm also not about ever crushing anyone's dreams," he said.
Ceasor is near the beginning of a music career himself, but he's intentional about connecting and interacting with audiences in meaningful ways, and about partnering with others in the industry to better support each other. And those are almost always the ingredients of success.
Ottawa Reflections
Visit Christopher Adam, the editor of Ottawa Reflections author website here.